Biotest is a company specializing in innovative products for hematology and immunology with the holistic approach of a global pharmaceutical, diagnostics, and biotherapeutics group. The most important raw material for our pharmaceutical products is human blood plasma, which we process into effective and highly pure drugs in one of the world's most modern production facilities in Europe. Our products are used in the treatment of life-threatening diseases such as coagulation disorders (hemophilia), severe infections, or disorders of the immune system. Biotest's products meet the highest standards and are sold in markets that must meet the most stringent regulatory requirements in the world. Patients, hospitals, physicians, laboratories, and companies in 70 countries around the globe rely on Biotest's quality and safety.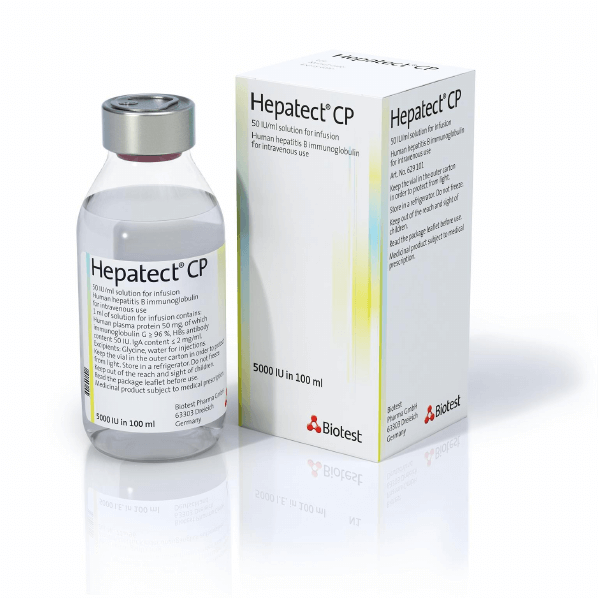 Hepatect CP contains 50 mg/ml of human plasma protein consisting of at least 96% immunoglobulin G (IgG). The hepatitis B antibody content is 50 IU/ml. Hepatitis B is an inflammation of the liver caused by the hepatitis B virus.
One of the big pharmaceutical companies in the field of respiratory diseases and treatment options with biotechnology products which started its activities at the end of 2013 in Turkey. It has shaped its works with the principle of "Forward vision, safe treatment in Respiratory and Biotechnology". ARVEN, together with Sanovel Pharmaceuticals, has taken its place within the TOKSOZ Group while aiming at becoming one of the most important institutions of the Turkish Pharmaceutical Industry with its strong and high production capacity in compliance with international standards in terms of its scientific and technological infrastructure as well as human resources. The company employs approximately 200 people with its production facility established in an area of 30.000 m2 in Kırklareli which started its operations in 2017 and R&D facilities established in Selimpaşa.